Can an arts organization in New Mexico be successful with a for-profit business model?
That's a question that Santa Fe-based Meow Wolf seems to be answering with a resounding "yes," based on the early returns.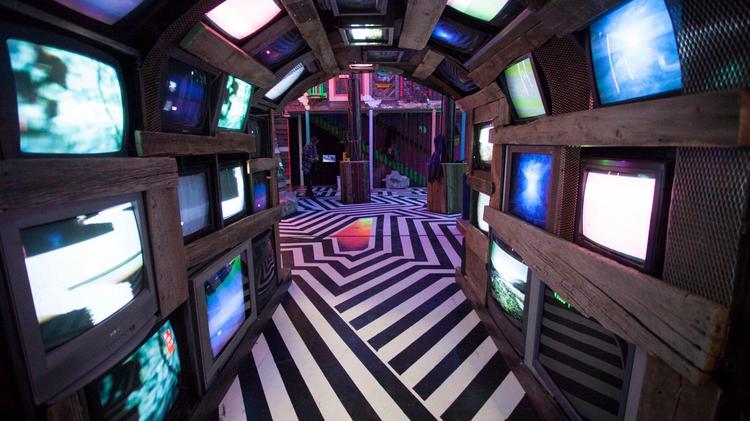 Enlarge
Meow Wolf is already planning its next moves, with LLCs formed for a feature film, video… more
MEOW WOLF
The company, which launched a massive installation in March at its 1352 Rufina Circle location, has received rave reviews from media outlets like the New York Times Style Magazine and NPR. CEO and co-founder Vince Kadlubek says Meow Wolf is currently seeing around 12,000 visitors each week, adding up to about $125,000 in revenue a week. Meow Wolf leases the property from "Game of Thrones" author George R.R. Martin.
They've already got plans, Kadlubek says, for what's coming next, and with a steady flow of both visitors and cash, they've normalized their operations and staffing.
"[In terms of attendee spending] there is an additional $150,000 that goes to 15 local vendors who are involved, including food trucks, artisans, musicians and Duel Brewery," said Kadlubek, who estimates revenue from the exhibit also produces about $25,000 in gross receipts tax for the city of Santa Fe each month.
While the organization hasn't yet formalized any plans for another installation, it experimented with an installation at the Life is Beautiful festival in Las Vegas, and already has several other ventures going.
That includes LLCs formed for a feature film, a video game, a documentary and a line of merchandise. There is also a creative learning nonprofit called Chimera that's already in action at the Rufina Circle location, expected to provide arts education to around 25,000 kids each year.
* This article originally appeared on Albuquerque Business First  
Joe Cardillo is ABF's business intelligence reporter, covering the news you need to know to run your business, including the latest in money, professional services, health care and more.